Extract the crawl graph data from seach console - A bookmarklet
This is a quick one.
There is crawl data in the (old) search console. If I'm verifying log data or putting it into decks I often need this data and the table format isn't very helpful.
Here's a quick bookmarklet to get it.
How do you use this?
You drag the link into your bookmarks bar and then click it. Job done.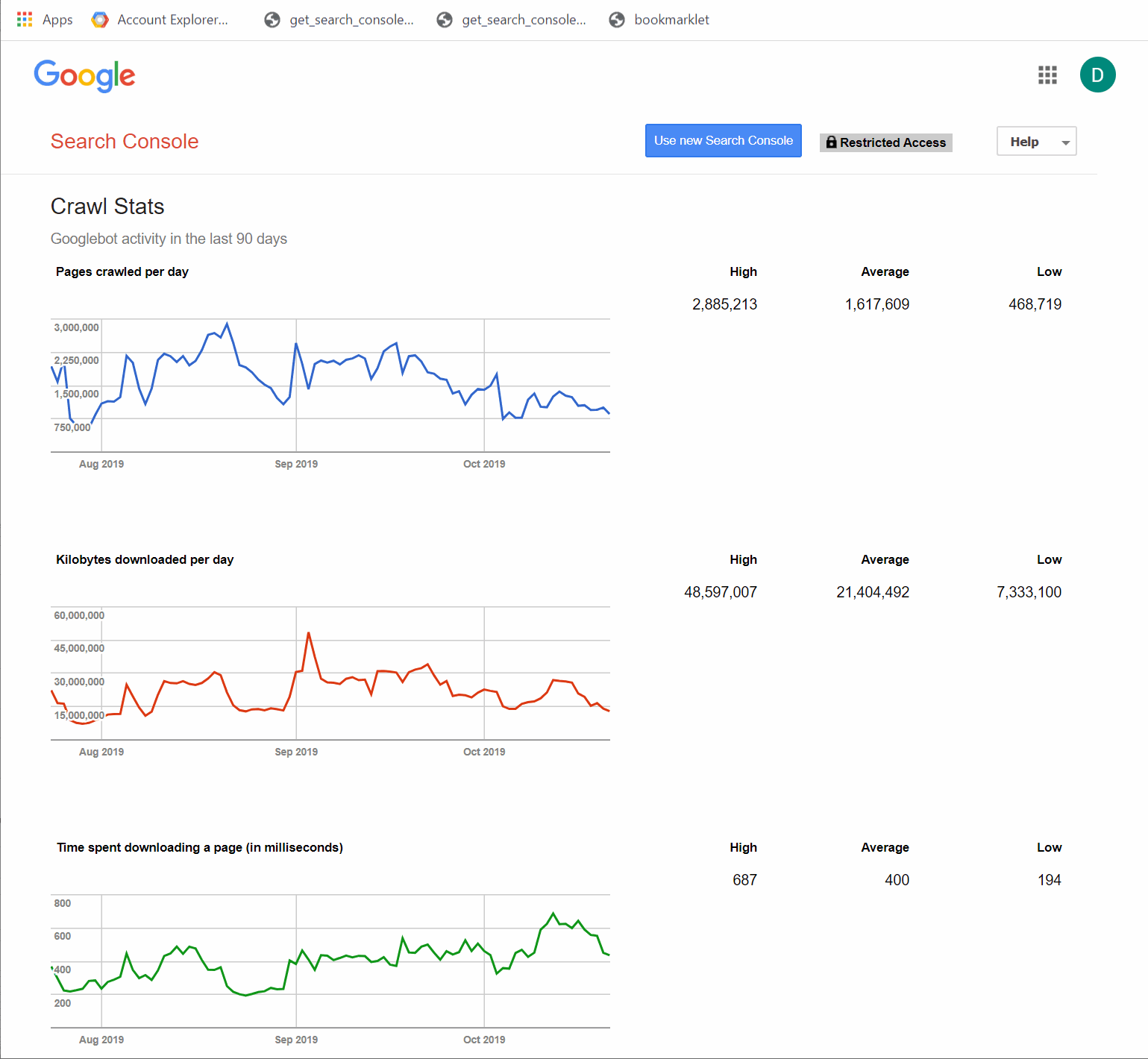 That's all folks.
Enjoy.
By Dominic Woodman. This bio is mostly here because it looked good in mock-ups.
Comments